Closed on 21-02-2021 21:59
When?

Feb - May '21
Soon
Subscriptions end:
Tournament start:
Tournament end:
Where?

All partners
Sportsticker /UAntwerpen Plus Pass
Online Chess (lichess.org)
For?

Single players
of any level
Recreational
Students and staff with a Sportsticker/UAntwerpen Plus Pass. All players of any level are welcome!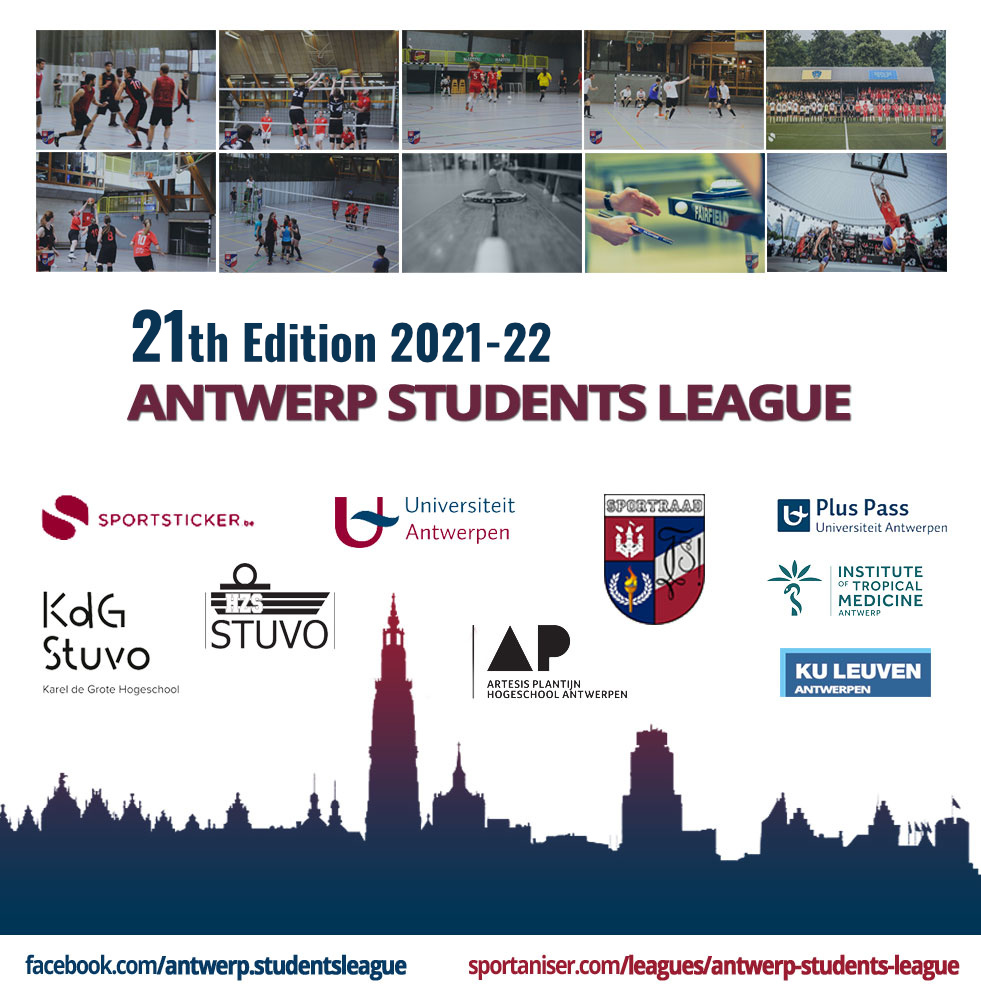 Antwerp Students League
How

does it work?
First read the important information about this event at sportsticker.be

Subscribe, manage and submit your results online

Receive each week all practical information about your next match

Follow online your matches and ranking